Every barista knows it; Slayer Espresso makes espresso machines to die for. Handcrafted in Seattle for a decade, their machines set the agenda and standard for specialty coffee. Now, Slayer Espresso is teaming up with Coffee Masters – New York 2018. For the first time ever, Slayer will be the official espresso machine sponsor of the competition, bringing their new machine, The Steam LP, to the coveted Coffee Masters stage.
"Coffee Masters has a reputation for challenging current platforms and bringing a playful side to competition in coffee," says Sarah Dooley, Director of Customer Success at Slayer Espresso. "We took notice of this early on. In a lot of ways Coffee Masters is like us, and older coffee competitions are now evolving to incorporate their excitement."
It's The Steam LP's competition debut. First previewed as part of the Steam Box Set in April 2018, it's being lauded as the barista's 'dream machine'. Coffee Masters – New York 2018 will be a chance to see the machine in-action before production machines arrive in cafés in the US and Australia through quarter four of 2018.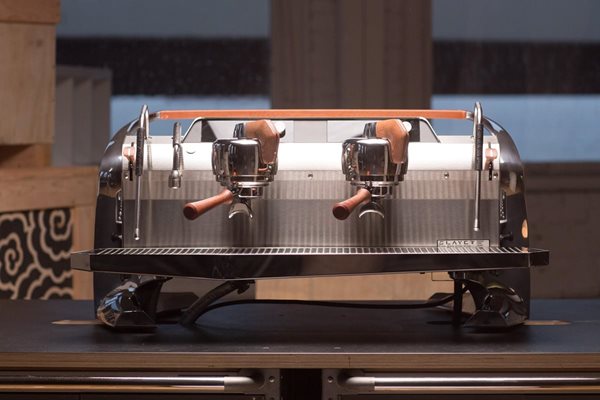 Let's get into the nitty gritty. This machine was created first and foremost with the barista in mind, as part of the brand new Steam Box Set. Inspired by demand for a 'total value' product line, this set is a three tier product option package for every café type. The Steam LP is one of the three machines, made using cutting edge technology.  "It's about form and function, baby," says Dooley. "At the end of the day if it feels right, is repeatable, reliable and fun to serve with, why would you choose anything else?"
Features including programmable pre-infusion, two settings per group, advanced dual volumetrics and classic pump driven extraction just scrape the surface. The quality is matched by aesthetic, with polished aluminium wings, automatic shot lights and four colour options.  "Design is in our nature," Dooley says. "This three tiered system considers the professional barista, their technical needs and coffee house guests alike. We are rebels when it comes to making coffee better despite it's long standing (and limiting) traditions."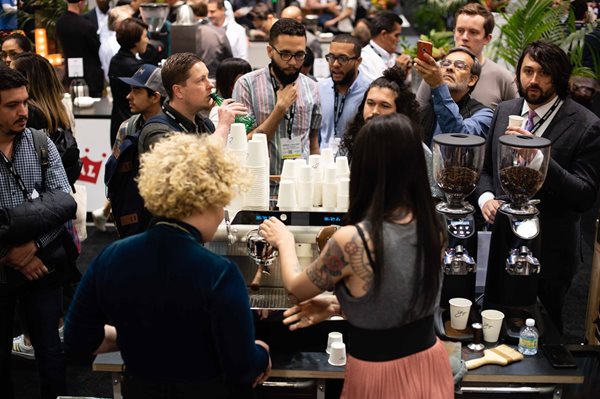 The introduction of The Steam LP comes exactly ten years after the launch of Slayer Espresso's first ever machine. The first high-design, high-concept flagship espresso machine made instant waves in the coffee world, and Slayer Espresso became a global marker of quality. Case in point, you'll find their machines in top tier coffee shops like Devocion, Bird & Branch, East One Coffee Roasters and Bluestone Lane, all renowned for flawless serves.
"People don't just go to shops for coffee," says Dooley. "They go for the love of people, to connect, experience and to be taken care of. This is a precious opportunity often taken for granted.  Our low profile machines open up the barrier to communication while the massive drain tray and volumetrics keep the professional barista busy staging and brewing consistent, delicious beverages."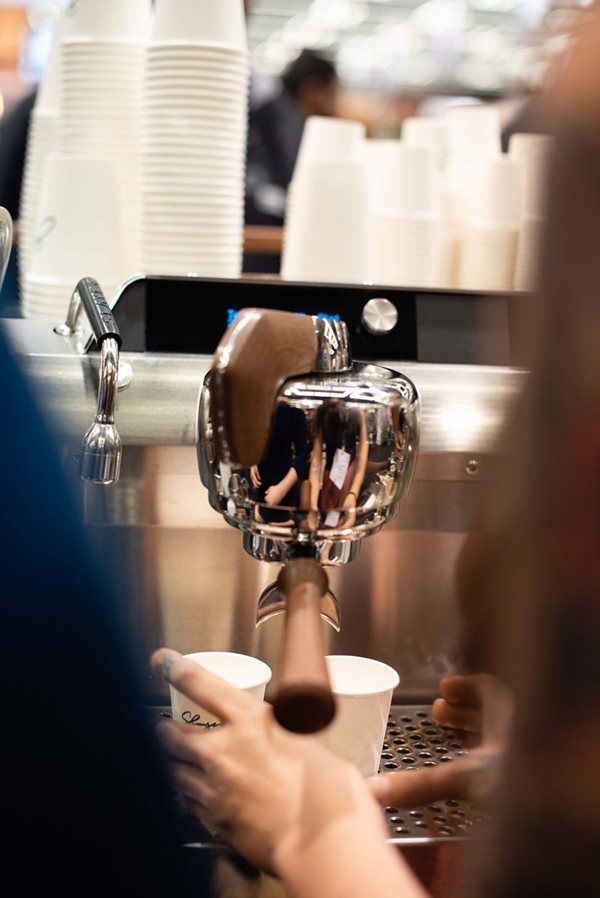 Those attending The New York Coffee Festival will have the chance to see The Steam LP at Coffee Masters, where 20 top baristas will battle it out over three days of high octane competition for the title of Coffee Master – New York 2018 and $5,000. Join the crowd to watch the world's best baristas dial in on this incredible new Slayer machine, and don't forget to swing by the Created Co. stand after, where there will be a Slayer machine for you to test out alongside the experts.
HAVEN'T GOT YOUR TICKETS YET? SNAP THEM UP HERE BEFORE IT'S TOO LATE. OR ARE YOU A BARISTA READY FOR THE WORLD STAGE? APPLY FOR COFFEE MASTERS – NEW YORK 2018 HERE.