Rob Clarijs made history in Coffee Masters – London this April, scoring the highest mark ever in the Signature Drink Round.  His drink, The Pink Valley, ultimately helped him come second in this year's competition.
"The score motivates me to learn more, and to compete again," he says. "It reminds me how much I love working with coffee, and how much I loved this project. I was able to mean something to Beanspire and Ata, and to the people of Thailand, shining the specialty coffee spotlight on them for a change."
Having twice competed in Coffee Masters before, Clarijs knows a thing or two about creating a great Signature Drink. But what was it that made The Pink Valley so perfect? Here, Clarijs shares his learnings.
---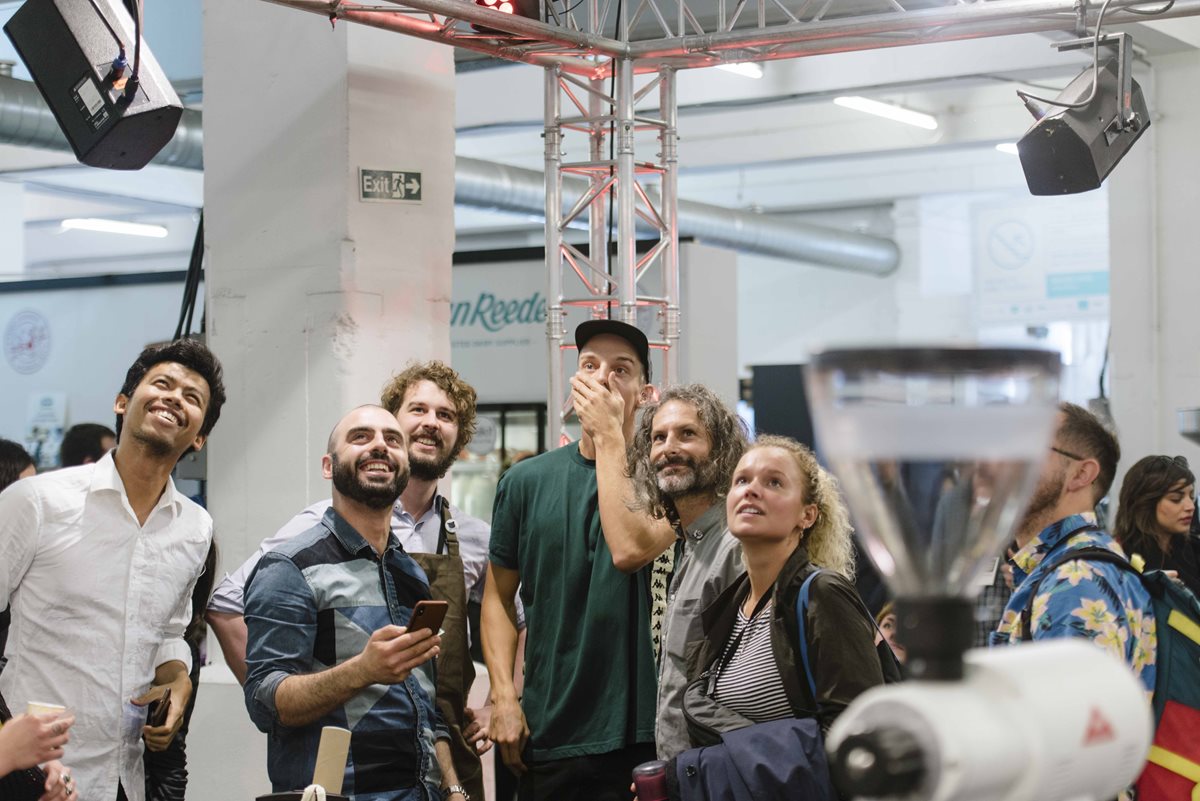 Pinpoint Your Inspiration
Last year, I travelled over South East Asia with my girlfriend. We tasted coffees at the best cafés in Bangkok and Seoul, Ho Chi Minh, Koh Pangan and Hikkaduwa, also visiting farms and factories in Vietnam, Thailand and Indonesia. Our whole adventure was mapped-out by coffee.
These tropical vibes, and high standards in coffee, became my inspiration. I made my drink accordingly; it had to be complex, sweet and unique.
During my travels, I collaborated with Fuadi and Jane from Beanspire, and Ata from Ata's Coffee Farm in Chiang Rai for the coffee element of my drink. The farm is located in Doi Pankhon, which looks over a valley named Huey Chomphu (The Pink Valley) after the pink blossom that brightly colours the surroundings in spring. That's why I coined my Signature Drink The Pink Valley.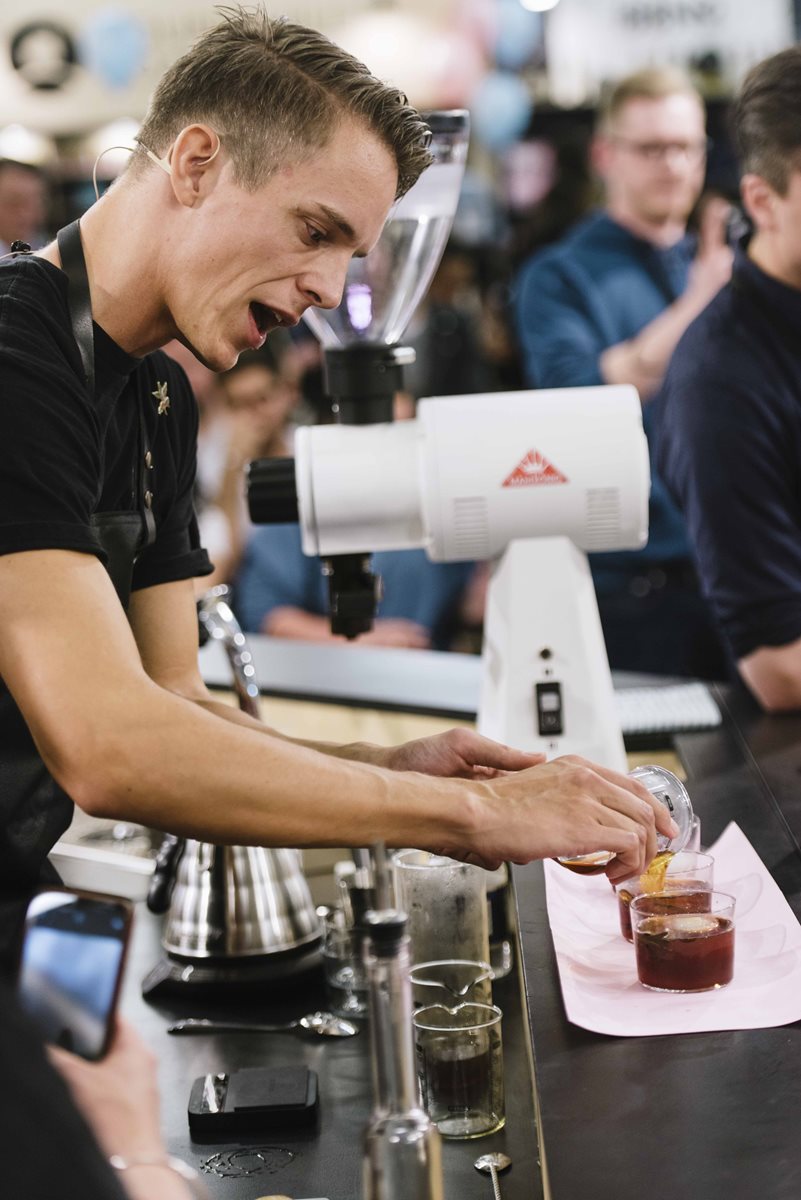 Experiment With Your Recipe
Making signature drinks is my favourite part of competing. Bringing them together is like cooking; it's all about trial and error.  Sometimes things just fit together, and sometimes they don't. Looking for specific tastes, working hard to achieve balance, and making the flavours compliment each other is key.
I experimented with different types of shrubs – different vinegars of different ratios – and trialled infusing the different gins. The coffee AeroPress recipe (one element of my drink) took numerous attempts to nail down, and I tried over a dozen different roasting profiles on the Ikawa roaster before it was perfect. I was obsessed with getting everything out of this drink.
The Pink Valley was balanced and tasty, with unique flavours that are hard to place. Balance is imperative, which I learned from my mixologist friend, Alberto, who I came second with at Coffee Mixologists 2017.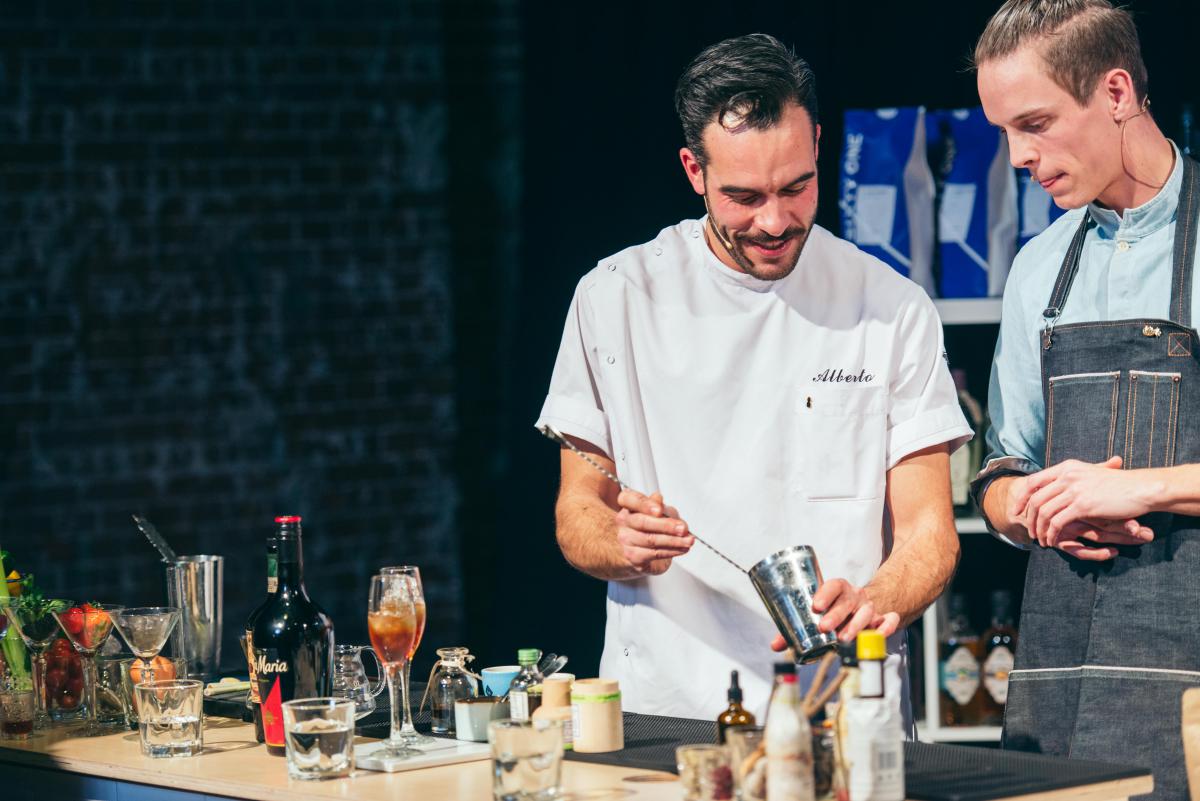 Impress the Judges
Everything has to make sense: the ingredients, the drink, the presentation, the flavours and the story.  I want to say that I don't know why the judges were so impressed, but to be honest, I also loved the drink myself.
You've got to put yourself in the shoes of others, like the judges, hoping you'll find something they love. To be able to convince them they do, you need to love it too. That's the first step.
Aim for balance, and something that is pleasant to drink. One of the judges, Kris Schackman, told me backstage that Tim Wendelboe was so in love with The Pink Valley that he could drink it every day. That's the ultimate goal, but because you are the first to try the drink when you prepare it, you also need to be convinced you want to drink it every day.
Recipe: The Pink Valley 
2.4 ounces Thailand, Chiang Rai, Doi Pangkhon, Rob x Ata x Beanspire – phulae pineapple fermentation project on Aeropress
0.8 ounces  Rosella ginfusion
0.7 ounces  Fresh cascara & pineapple vinegar shrub
Slice of ginfused pink lady flambé and a rosemary stick for garnish
Served on one big ice cube